Six academic programs in engineering, humanities and social sciences, and maritime engineering

The aim of NIT, Toyama college is to cultivate engineers, businesspersons, and maritime shipping officers equipped with advanced skills and creativity. Our six programs are run using our two campuses at Hongo and Imizu.
Engineering
Humanities and social sciences
Maritime Engineering
Advanced Course
Expert programs for more advanced study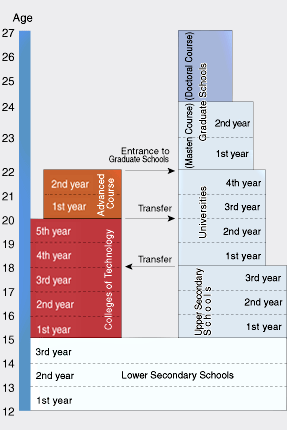 For students who have completed one of our five-year programs and wish to go on to pursue even more advanced specialized studies or to continue doing research, NIT, Toyama college offers two-year advanced programs. Each student who completes one of these programs will be awarded a bachelor's degree, qualifying him or her to pursue a master's degree in a university graduate school.